How to Determine if You Are in Need of a Panel Upgrade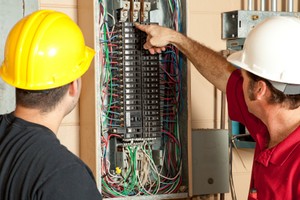 Ask the average homeowner if they are in need of a panel upgrade, and they are not likely to know for sure. In fact, in many cases, they may not even know what that means. If you are a local Chicagoland homeowner with an older home, it is quite likely you are due for an upgrade by your electrician.
In fact, even if your home is not all that old, you might need one. The electrical system is your home is the most important, but also the most potentially dangerous. Two very good reasons to make sure that your electrical system is safe, sound and secure.
Looking for Red Flags
A panel upgrade in Chicagoland is carried out when an electrical system is outdated and unable to stay current with the demands of your household. These days families have more appliances and gadgets that require electric for power or charging. Some signs that you should consider an upgrade include:
If you need to unplug one appliance in order to power another one, you need an upgrade. Systems that cannot supply sufficient power to the multiple items you need it for should be updated. It is not only about convenience, it is about safety.
Do you keep tripping breakers or blowing fuses. Again, this is not just an inconvenience, it is a major red flag. The occasional incident is to be expected. However, an ongoing problem is your system trying to alert you that something is not right.
If you know your system is already taxed and you intend to add any major appliances, you should be planning an upgrade. Do not try to add more to an electrical system that is already taking on more than it should, it will only put your home and loved ones at risk. Make the smart call to North Suburban Electric in order to find out more about this service and about keeping your household protected.
If you are looking for a Chicagoland electrician then please call (847) 564-4130 for Northbrook or (847) 697-4130 for Elgin or complete our online request form.