Welcome To North Suburban Electric: A Glenview Electrician
When you are looking for professional electrician for electrical repairs you will find North Suburban Electric who has not only the tools to do the job right but the people that care about the electrical needs of your Glenview home. Whether you are seeking something simple like adding a ceiling fan or something a bit more complex like a service panel upgrade you will know that you have the very best when you hire the professionals at North Suburban Electric.
North Suburban Electric - Glenview Electrician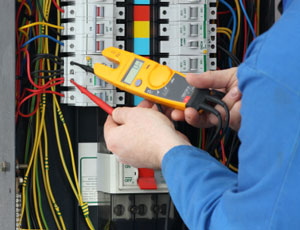 North Suburban Electric, Inc. offers fast, friendly and professional service. Our commitment to quality service at a competitive rate has earned us many satisfied clients in Glenview. We would like to add you to that list. We know that you have a large choice of electricians in the Glenview area and we want you to feel confident that we'll do the job right the 1st time.
Glenview Landscape Lighting
Our company is a full service Glenview electrical contractor offering some of the best of residential or commercial electrical installations. We proudly serve Glenview, IL and surrounding areas.
Glenview Electrician
Electrical Repairs
Home Theater
Panel Upgrades
Glenview Electrical Contractor
Surge Protection
Landscape Lighting
Network Wiring
Computer Cabling
Electrical Installation
Lighting
Electrical Wiring
Glenview Electrical Repairs
Just what do you need an electrician for? Well, most people think that you only need an electrician when you are constructing a new home, but this is simply not the case. In fact, if you have anything in your home that has to do with electricity and it needs repairs, it is far better to call in an electrician and to get them to fix it for you. If you make a mistake while trying to fix your own wiring and the like, such an error can be quite costly to you. Thus, when it comes time to repair or upgrade the wiring in your home, it is time to call an electrician.
Electricians go to school and learn everything they need to so that your wiring is correctly installed in your home. Newer homes must undergo inspection, as do those that have had recent additions. If the wiring is not correctly placed, you can run into increased financial costs to fix errors. This is where relying on a professional to do the work for you comes in handy. If you have a professional that knows all the ins and outs of installing electrical wire and breaker boxes, you are far better off then if you attempt such things on your own.
You can find a professional by using your local yellow pages. Or, if you prefer, you can find a professional that can handle your electrical wiring issues on the Internet. Conversely, you can even find a professional that can help you via word of mouth. Just as long as you realize the importance of hiring a professional in the first place. Don't play fix it yourself if you have no clue as to what you are doing. It can be quite dangerous to install electrical wiring incorrectly.
The Electrical Services We Provide In Glenview, IL
What Glenview Homeowners Are Saying About North Suburban Electric
North Suburban Electric, Inc. is Rated: 3 / 3 in Glenview, IL
based on this 1 happy customer review.
---
"Customer was happy to find that the same electrician who rewired her house seven years ago was still with the company. North Suburban Electric, Inc. is the only company she would use."

- Charles P. Glenview, IL | Rated: 3 / 3
Recent Articles
If you are looking for an Glenview Electrician then please call (847) 564-4130 for Northbrook or (847) 697-4130 for Elgin or complete our online request form.