South Elgin Electrician
We are a full service and repair contractor serving the North Shore and Northwest Suburbs. We have been approaching homeowners with the specific intent of creating trust. By consistently performing in a manner that distinguishes us from our competition, we demonstrate our planning expertise, provide the customer service we promise, and prove that our customer is the most important member of our business. We advertise that we provide electrical service that your family can trust and we mean just that. Our company is guided by the principles of honesty, integrity and follows the highest ethical standards in the industry.
North Suburban Electric, Inc. - South Elgin Electrician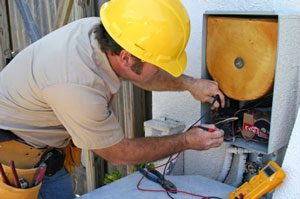 Our goal is to provide our customers with the highest quality electrical work at an affordable price. Our employees demonstrate strong work ethics, a high degree of skill, and pride in their work. Our professionalism is demonstrated by the care we give to your project and your South Elgin home. From the moment our electricians enter your home until the time we leave, you will receive top quality, no-hassle service. We use only top-of-the-line products to assure a safe, long lasting electrical installation.
South Elgin Landscape Lighting
North Suburban Electric, Inc. is a full service South Elgin electrical contractor offering some of the best of residential electrical installations. We proudly serve South Elgin, IL and surrounding areas.
South Elgin Electrician
Electrical Repairs
Landscape Lighting
Panel Upgrades
Surge Protection
South Elgin Electrical Contractor
Network Wiring
Lighting
Home Theater
Computer Cabling
Electrical Installation
Electrical Wiring
South Elgin Electrical Repairs
If you are like most homeowners, changing a light bulb is about the extent of your electrical repair abilities. Fortunately, there are qualified electrical repair contractors just a phone call away. Electrical repairs are one of those things that homeowners eventually have to contend with, and there are several issues at stake that warrant a second thought about any D.Y.I. ideas or who the best option to hire is.
The biggest and probably most important issue regarding electrical repair is safety. Most homeowners do not have the proper training to go mucking about with wiring, outlets and breakers. There is a good chance of coming into contact with electricity and some homeowners are not even aware of how to turn off the electricity to their home, which is important in the prevention of electrocution. Furthermore, if electrical repairs are not completed correctly, there is the chance of an electrical fire starting later on. What is risky for a homeowner to try on their own can quickly become a life or death matter for everyone living at the residence.
Another important issue in electrical repair is the ability of inexperienced people spreading damage to other parts of the home. An expert electrical contractor can isolate electrical problems and contain them. They can tell if it can affect other parts of the house or whether a problem elsewhere is causing the problem that you notice. And goodness forbid if an inexperienced person were to get in there and end up destroying your home's electrical system due to unwitting error.
The Electrical Services We Provide In South Elgin, IL
Recent Articles
If you are looking for a South Elgin Electrician then please call (847) 564-4130 for Northbrook or (847) 697-4130 for Elgin or complete our online request form.