Are You Looking For A St. Charles Electrician Today?
North Suburban Electric, Inc. takes the electrical industry to the next level, utilizing a professional, friendly, customer-centered approach. Our electricians are back ground checked and drug tested for your safety. In addition to protecting your floors with our red carpet treatment, our experienced electricians also cover their work boots with stain-resistant booties, wear ID badges for security purposes, arrive on time and are smartly dressed in crisp, clean uniforms. We will do all your electrical work, personally to guarantee an excellent job for you. All the electrical materials we install for your project will be the finest that are available. We make sure we keep a clean working environment and take all trash with us at the end of each day.
North Suburban Electric, Inc. - St. Charles Electrician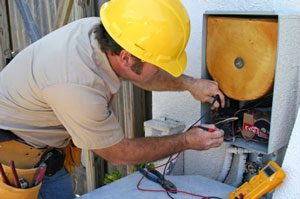 When you are looking for professional electrician for St. Charles electrical repairs you will find North Suburban Electric who has not only the tools to do the job right but the people that care about the electrical needs of your St. Charles home. Whether you are seeking something simple like adding a ceiling fan or something a bit more complex like a service panel upgrade you will know that you have the very best when you hire the St. Charles professionals at North Suburban Electric.
St. Charles Electrical Repairs
When a electrical need strikes in St. Charles you only need to call the professionals at North Suburban Electric to get the quality solution that you need for your electrical repair needs. So give them a call today and speak with a trained expert about the electrical needs that your St. Charles home needs.
St. Charles Electrician
Landscape Lighting
Electrical Wiring
Panel Upgrades
St. Charles Electrical Contractor
Surge Protection
Home Theater
Lighting
Computer Cabling
Electrical Installation
Network Wiring
Electrical Repairs
St. Charles Landscape Lighting
The licensed St. Charles electricians at Goods Electric provide a wide range of electrical services for commercial electric and residential electric customers. Our team of licensed electricians provide commercial rewiring, residential rewiring, commercial electrical safety, residential electrical safety, and outdoor landscape lighting, to name a few.
Outdoor landscape lighting is a popular electrical service because it really enhances the exterior of your St. Charles home. If you entertain guests or just enjoy lounging outdoors in pleasant weather, then please consider outdoor landscape lighting installation, or outdoor landscape lighting replacement or repair. Outdoor landscape lighting consists of various light fixtures that a licensed electrician can install and repair if necessary.
Outdoor lighting fixtures differ from indoor fixtures in terms of materials, installation processes, and electrical safety concerns. We at North Suburban Electric, your professional St. Charles electrical contractor, encourage you to speak with us to make sure that you receive only the safest, most professional outdoor lighting services.
The Electrical Services We Provide In St. Charles, IL
Recent Articles
If you are looking for an St. Charles Electrician then please call (847) 564-4130 for Northbrook or (847) 697-4130 for Elgin or complete our online request form.