Your Satisfaction GUARANTEED!
1. Guaranteed Up-Front Pricing. You approve the price before we start the job……and we honor the price even if the job takes us longer or is more involved than we first thought.
2. Life Time Warranty and Guarantee
All material and labor carry a life time guarantee with our Service Partner Plan for as long as your Service Partner Plan remains in effect. Please visit our Service Partner Page for more information.
3. Limited Two Year Material & labor Warranty and Guarantee* North Suburban Electric, Inc. will return to your home to repair and or replace any part, product, or equipment we provided and installed, for two years from the date of installation to the original owner. This guarantee does not apply to any material or parts that you may have provided, but of course we guarantee our workmanship. *Please see the complete Limited Two Year Material & Labor Warranty on your invoice.
4. Satisfaction Guaranteed
Our service electricians are the best in the business, in skill, attitude and workmanship. We will care for your home as if it were our own. We will clean your home so that you won't even know we were there. We are a drug free company which includes a non smoking environment Should we fail to completely satisfy you for any with our installations, service or repairs; we will do the job again to your satisfaction.
5. My Personal Guarantee
In a world of big box stores , multi-million dollar corporations and multi-million dollar marketing budgets, I still believe in things like a "mans word is his bond" or the personal guarantee. North Suburban Electric, Inc. will provide you with the most professional service possible including to always give you choices in your repairs or installations for your unique situation. Our work will meet or exceed all industry standards. Our job is to help you make the best choices for your circumstances.
Our success is measured by your trust, satisfaction and referrals through the years. It all boils down to this: you want the job done right the first time, at a fair price, and by people who genuinely care about you and your home. We will do what we say we're going to do and when we say we're going to do it and always strive to provide complete customer satisfaction. You have my word on it!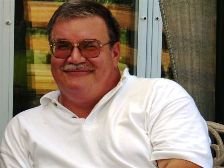 Daniel Kesselring
President
If you are looking for Satisfaction Guaranteed services from our Chicagoland electrician then please call (847) 564-4130 for Northbrook or (847) 697-4130 for Elgin or complete our online request form.